Unlocking Hidden Value in Class B/C Office Buildings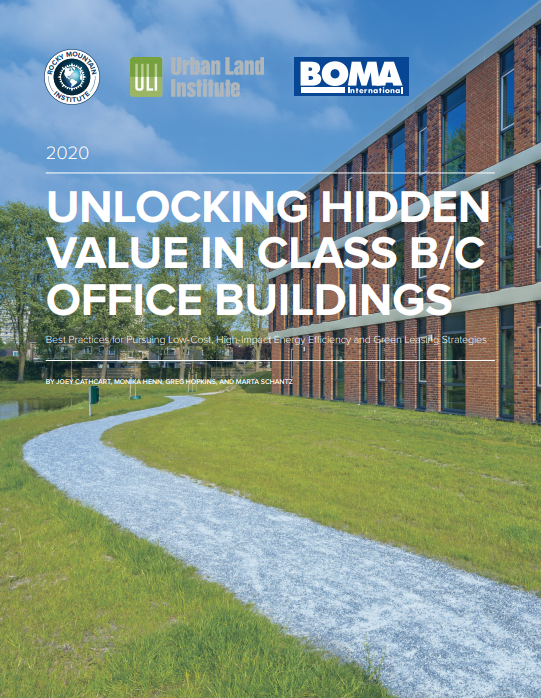 This resource shows how improving the energy efficiency of Class B and C office buildings is doable with relatively simple, lower-cost measures that not only enhance building performance, but boost property values and make the buildings more competitive.
Information, resources, and funding constraints often hold back these types of buildings from implementing impactful energy-efficiency projects and green leasing. However, Class B/C owners stand to benefit in multiple ways: cost-sharing with tenants through green leasing, utility savings from energy projects resulting in increased asset value, and more satisfied tenants. Learn from real estate leaders achieving real value from energy efficiency solutions, including green leasing clauses in this resource from the Urban Land Institute.
Categories:
Benefits, Cost Savings, Tenant Fit-Out, Tenant Operations, Commercial Office, Small Business