RMI: Best Practices for Leasing Net-Zero Energy Buildings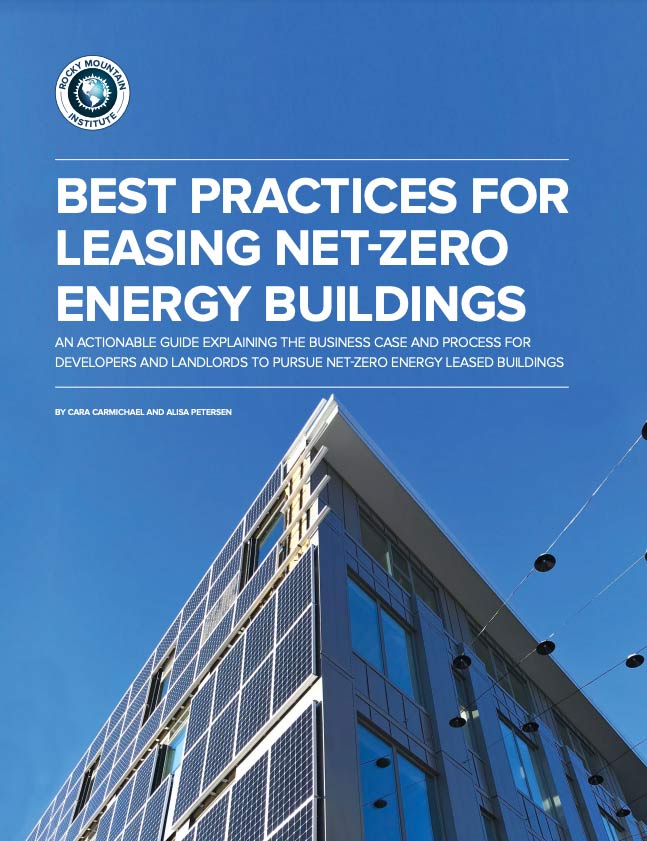 Rocky Mountain Institute created an actionable guide to explaining the business case and process for developers and landlords to pursue net-zero energy leased buildings. Eighteen percent of the carbon and 36 percent of electricity consumption in the U.S. come from commercial buildings, and 52 percent of non-government-owned commercial buildings are leased.
Reducing energy use in leased buildings is crucial to meet cities' and states' carbon reduction goals, and makes good business sense for developers and landlords. This guide demonstrates the business case for net-zero energy (NZE) leased buildings and provides guidance on how to write and negotiate an NZE lease so that both the landlord and tenant benefit.
Categories:
Benefits, Cost Savings, Lease Negotiations, Renewables, Commercial Office, Landlord