Overcoming Seven Key Landlord-Tenant Hurdles to Make Ambitious Carbon Reductions a Reality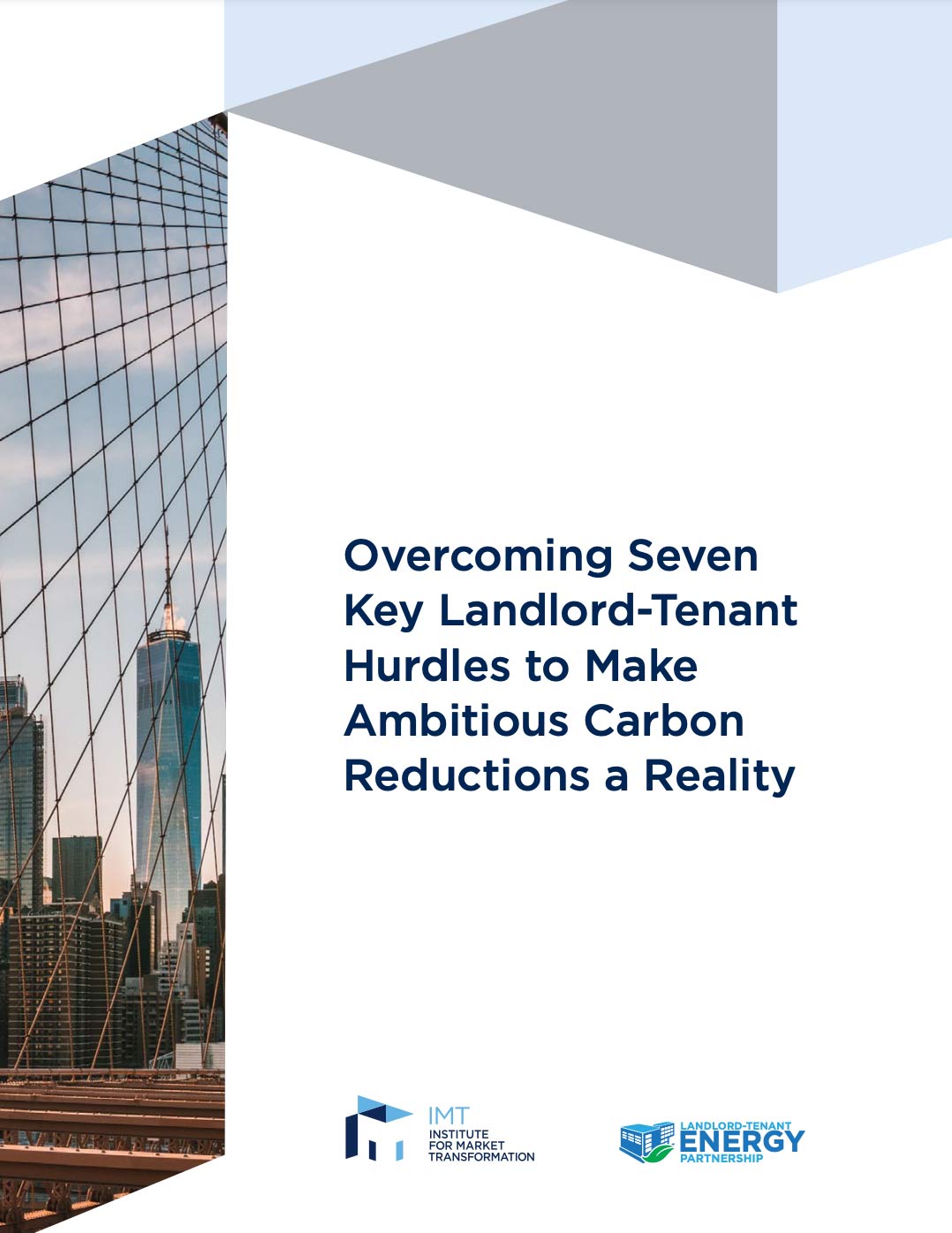 New York City's Local Law 97 (LL97) is one of the most ambitious U.S. carbon reduction policies for buildings and one of the first laws in the country to require significant whole-building reductions of carbon emissions. Despite this ambitious policy, the reality is that tenants control up to 70% of energy use in buildings. Therefore, achieving New York City's envisioned energy savings can only occur through transformative landlord-tenant relationships that focus on collaboration to drive down carbon pollution in buildings and secure win-win business outcomes.
In order to address these landlord-tenant hurdles, the Institute for Market Transformation (IMT) hosted an event during Climate Week NYC 2019 in partnership with the NYC Mayor's Office of Sustainability and the New York State Energy Research Development Authority (NYSERDA). This resource provides key takeaways from the event, combining insights from leaders representing building owners, tenants, trade associations, nonprofits, and the NY Green Bank. It also identifies next steps to creating productive, mutually beneficial relationships between landlords and tenants that will make compliance to the new legislation easier to achieve.
Categories:
Lease Negotiations, Performance-Based Leasing, Tenant Fit-Out, Tenant Operations, Commercial Office, Landlord