Natural Resources Defense Council (NRDC): Energy Efficiency Lease Guide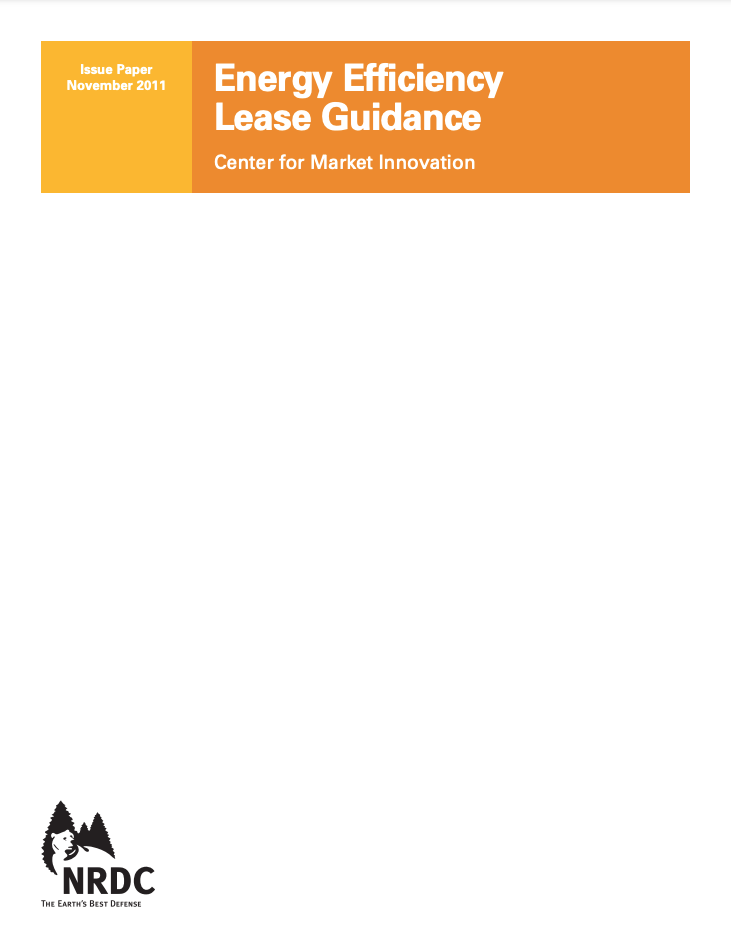 The Center for Market Innovation (CMI) and The Natural Resources Defense Council (NRDC) collaborated to create the Energy Efficiency Lease Guidance. To create the guidance, NRDC convened a forum including a number of New York City's leading landlords, tenants, attorneys, brokers, engineers, environmental advocates, utilities and government officials to address the specific opportunities presented by the commercial leasing process for landlords and tenants to collaborate to optimize the energy efficiency of commercial office buildings.
The forum developed this lease guidance—for both owners and tenants—to help the parties negotiate lease provisions that will overcome the split incentive and, more broadly, establish a framework within which building owners and occupants can maximize the energy efficiency of their operations. The guidance includes a set of principles and detailed instructions for fulfilling them. This guide is intended to facilitate investment in energy efficiency, rather than address all of the sustainability considerations that may be desirable in a green building.
Categories:
Cost Savings, Tenant Operations, Commercial Office, Attorney