Leveraging Sustainability in Tenant-Controlled Healthcare Buildings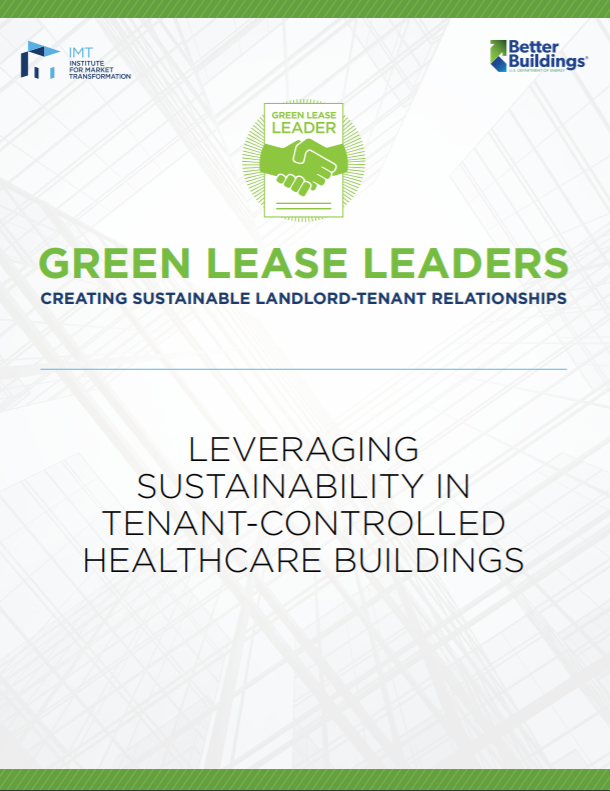 In the following case study, IMT and DOE's Better Buildings Alliance highlight one of the 2020 Green Lease Leaders that has received the Gold designation for implementing effective strategies in their leasing practices and overall building operations. This year's class covers multiple sectors and consists of the largest cohort of tenants since the program's inception, a clear indication that tenant demand for high-performing buildings is growing. Their actions set strong examples for every real estate or sustainability practitioner to consider when leasing property.
With numerous three-year goals, including reducing energy use, emissions, and water consumption by 10 percent, while increasing waste diversion by 10 percent, Physicians Realty Trust is leveraging green lease language to achieve its environmental goals and further integrate sustainability standards into its everyday business practices.
Categories:
Case Study, Cost Savings, ESG, Health and Wellness, Lease Negotiations, Tenant Fit-Out, Tenant OperationsHealthcare Landlord