LBA Realty Leverages Sustainability-as-a-Service Program to Engage Tenants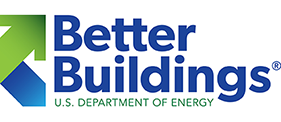 LBA Realty is a full-service real estate investment and management company whose portfolio covers 90 million square feet of office and industrial properties across the United States. As a part of their Sustainability Strategy, LBA Realty developed a Sustainability-as-a-Service (SaaS) offering for its tenants. This service offers a menu of Environmental, Social, and Governance (ESG) programs from which tenants can pick and choose. The goal of the Sustainability-as-a-Service menu is to help tenants lower operating costs and improve building health, all while providing building performance data to LBA Realty.
Learn more about LBA's Sustainability-as-a-Service offering in this resource from the U.S. Department of Energy's Better Building Alliance.
Categories:
ESG, Tenant Fit-Out, Tenant Operations, Commercial Office, Landlord