Law Firm Leverages Green Leases for Global Impact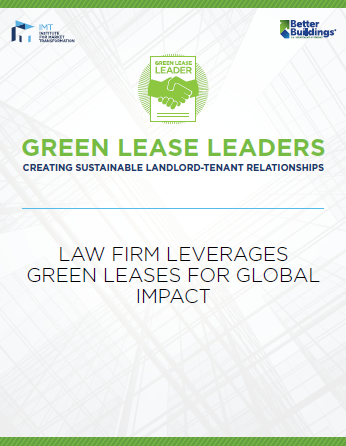 A major obstacle to energy-efficient, high-performing buildings is the split incentive between landlord and tenant. IMT and the Department of Energy's Better Building Alliance created the Green Lease Leaders award to highlight companies using green leases to drive efficiency and stronger tenant-landlord relationships.
Latham & Watkins is one of the world's largest real estate firms, and a 2020 Green Lease Leaders Gold tenant award winner. This case study explores how green leasing is helping them reduce greenhouse gas emissions by 25% by 2022.
Categories:
Case Study, Lease Negotiations, Performance-Based Leasing, Tenant Fit-OutCommercial Office Tenant