Better Buildings Alliance: Link Logistics Industrial Solar PV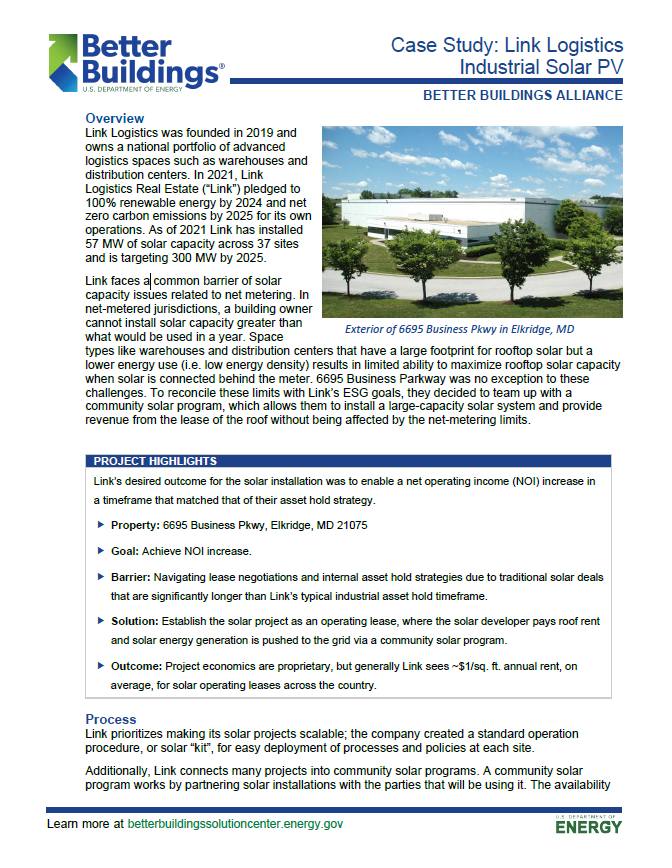 The Better Buildings Alliance released a case study on Link Logistics (Link).  Link, founded in 2019, owns a national portfolio of advanced logistics spaces such as warehouses and distribution centers. In 2021, Link pledged 100% renewable energy by 2024 and net zero carbon emissions by 2025 for its own operations.
To reconcile these limits with Link's ESG goals, they decided to team up with a community solar program, which allows them to install a large-capacity solar system and provide revenue from the lease of the roof without being affected by the net-metering limits. This case study outlines the project highlights, keys to success, financing and more.
Categories:
Case Study, Lease Negotiations, Renewables, Tenant Fit-Out, Tenant OperationsIndustrial Landlord