Better Buildings Alliance: 10 Green Leasing Tips for Building Owners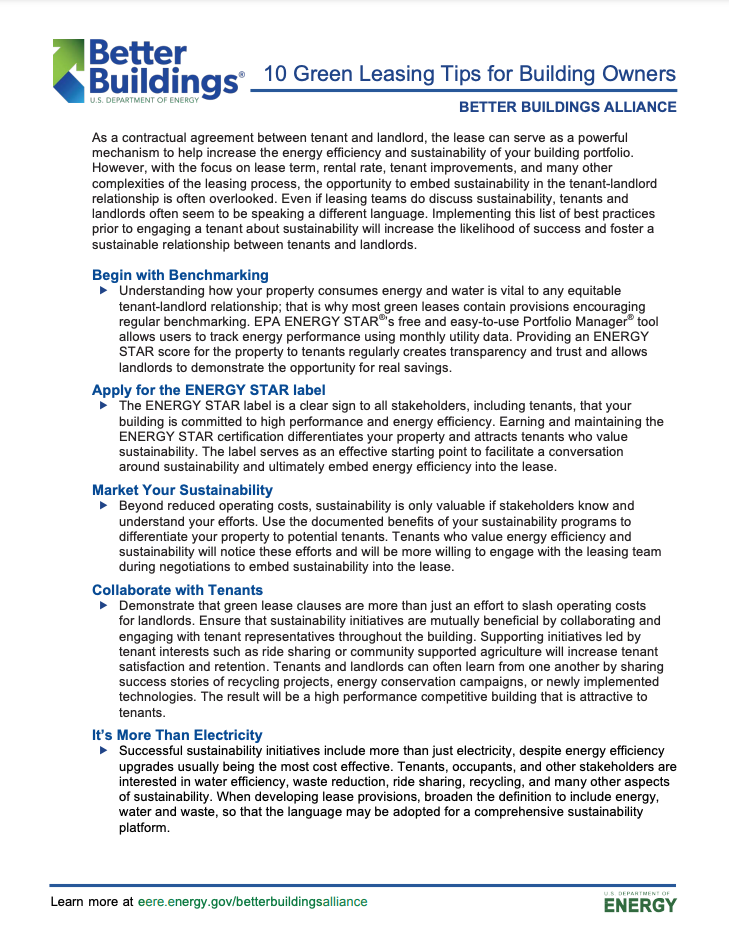 With complexities of the leasing properties including the lease term, rental rate, tenant improvements and more, the opportunity to embed sustainability in the tenant-landlord relationship is often overlooked. Better Buildings Alliance's 10 Green Leasing Tips for Building Owners includes a list  of best practices for building owners including recommendations on benchmarking, updating rules and regulations, choosing the right broker and more. 
Implementing this list of tips prior to engaging a tenant about sustainability will increase the likelihood of success and foster a sustainable relationship between tenants and landlords.
Categories:
Lease Negotiations, Tenant Operations, Commercial Office, Landlord