A Team Effort: Balancing Energy Efficiency and Reimagining the Office Space (Webinar)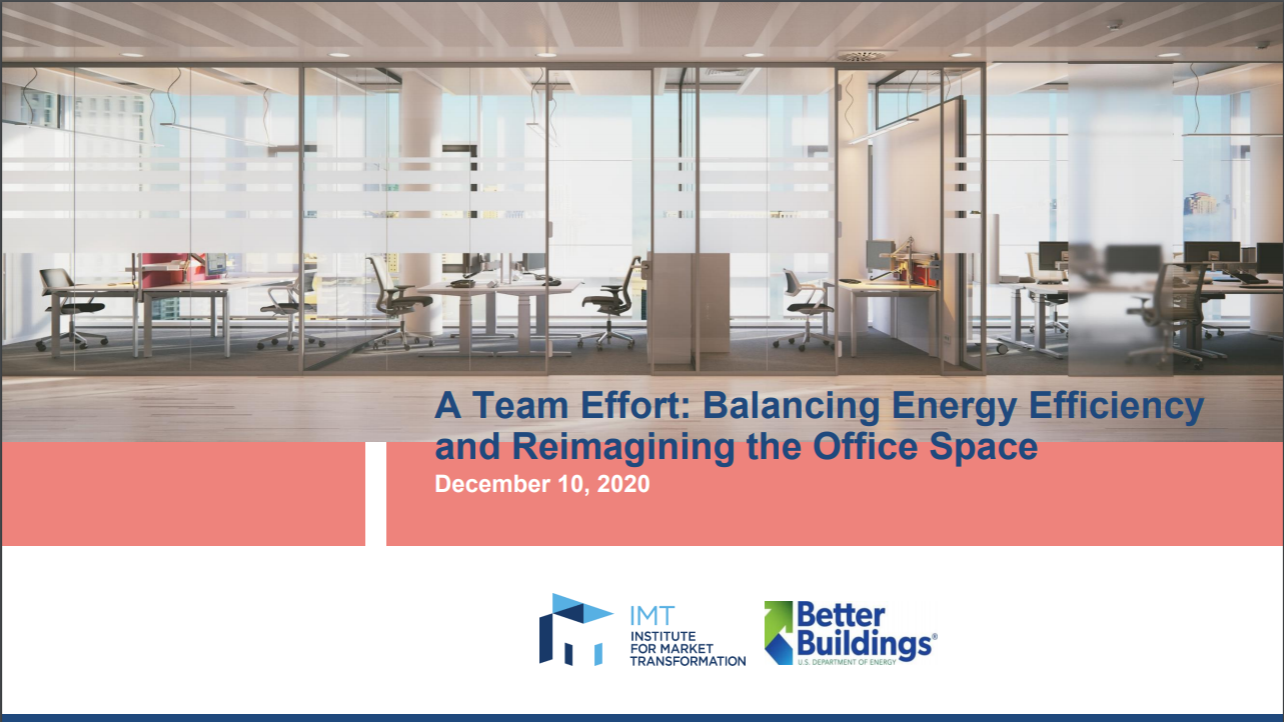 Tenant energy efficiency is key for driving down energy use in buildings. In this webinar, you can learn how three industry-leading programs—Green Lease Leaders, Urban Land Institute's Tenant Energy Optimization Program (TEOP), and ENERGY STAR Tenant Space— together can guide building owners in optimizing energy savings in the rapidly changing work environment.
The webinar hosts panelists Hannah Debelius from U.S. Department of Energy, Emily Pierce from Urban Land Institute and Criag Hagland from the U.S. Environmental Protection Agency to discuss these industry-leading programs, emerging opportunities and challenges of green leasing, and more. It is available at the link below for free and runs for an hour and 15 minutes.
Categories:
Benefits, Cost Savings, Lease Negotiations, Commercial Office, Landlord